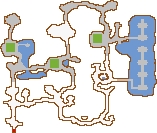 *
Rushing Waterfall
: Padova Mts. - Flowing River, Padova Mts. - Freezing Cave, Padova Mts. - Tomb. Till all the
fields
in these places.
Only a warror [sic] who fells the ruler of the giants shall be allowed to enter.

Receives: The condensed power of the earth. A Recipe for LEVELIZER

Defeat 4 Tundras at Padova Mts. - Shrine!

Defeat 5 High Ogre Vikings at Padova Mts. - Icy Path! They're active in the dark of night.

Defeat 6 Dark Slimes at Padova Mts. - Blocked-Off Cave!

Flowing River: A gem that is as blue as the ocean. Bring me 4 of them.

The king of all gems. Bring me 3 of them.
Ad blocker interference detected!
Wikia is a free-to-use site that makes money from advertising. We have a modified experience for viewers using ad blockers

Wikia is not accessible if you've made further modifications. Remove the custom ad blocker rule(s) and the page will load as expected.