Ad blocker interference detected!
Wikia is a free-to-use site that makes money from advertising. We have a modified experience for viewers using ad blockers

Wikia is not accessible if you've made further modifications. Remove the custom ad blocker rule(s) and the page will load as expected.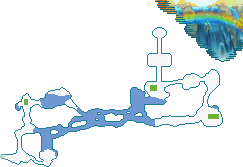 Oddward Valley
(オッドワードの谷 Oddward Valley)
Enjoy picturesque hiking through caves and a creek in this autumnal valley. Make it all the way to the top of the hill to enjoy a serene view.
The Fall area and third story dungeon. The date area, Rainbow Falls is also here.
Difficulty:

Suggested Level: 28 (Normal)
Mineable Items:
Scrap Metal, Bronze, Silver, Gold, Aquamarine, Wind Crystal
Monsters:
Plants/Misc:
Fish:
Skipjack, Salmon, Squid, Mackeral, Pike, Snapper, Fall Flounder, Lover Snapper
Randomly Hidden:
Flavored Radish, Baked Rice Ball, Yam, Cheese Bread, Mushroom, 
 

Characters

Protagonist

Bachelorettes

Villagers

Guests