Mana
Birthday

Summer 9th

Birthday Gift

Roasted Yam

Family
Douglas (father)
Proposal Item

Engagement Ring

Portrayal
Seiyū

Nana Mizuki
"Remember to buy something! Right now, I recommend buying something from our Spring Special!"
―Mana
Mana (マナ, Mana) is the first character to meet Kyle. She and her father, Douglas, let him use their farm, and they sell him a hoe and a watering can for 100 Gold. She is the one who explains how to take care of animals and how requests work. Mana is also kind and quiet. She also has dreams of becoming a teacher as Kyle finds out later on while doing her requests.
Douglas is extremely over-protective of her. She spends most of her time in the Pumpkin General Store and when she isn't spending any time there, she hangs out with her friends, Alicia and Cecilia. To marry her, you must finish all of her and Douglas' requests, after you finish all of Mana's. After this, if her Love Points and Friendship Points are at 10, you can then give her the engagement ring to propose.
In the second generation, she fufills her dream of becoming a teacher by teaching the morning classes where the second generation characters can learn about cooking, accessory, and medical recipes. She will also help Barrett in deciphering Earthscript, which is written on the Stone Tablets you will find while exploring the caves and dungeons in the game.
'
'

Four-Leaf Clover, Pink Turnip

'
'

Mackerel
Second Generation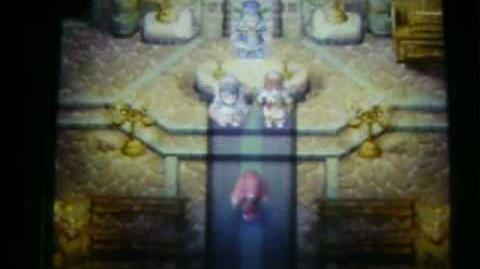 In the second generation, Mana will be a cooking and accessory teacher at the school. She won't get married or have any kids unless Kyle marries her.
Trivia
Mana shares the same birthday as Leon from Rune Factory 4.