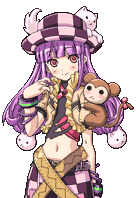 Mailbox requests
First Request: Can you help?
Thank you.
Objective: Give Evelyn a Scrap Metal.
Reward: 2000 gold
Second Request: A favor
Could you bring me material for an outfit?
Objective: Talk to Evelyn, and she'll tell you that Marian has a Shade Stone that can be used to make faux fur. Give Evelyn the Shade Stone and 3 Wood.
Reward: 10,000 gold
Third Request
 

Characters

Protagonist

Bachelorettes

Villagers

Guests
Ad blocker interference detected!
Wikia is a free-to-use site that makes money from advertising. We have a modified experience for viewers using ad blockers

Wikia is not accessible if you've made further modifications. Remove the custom ad blocker rule(s) and the page will load as expected.