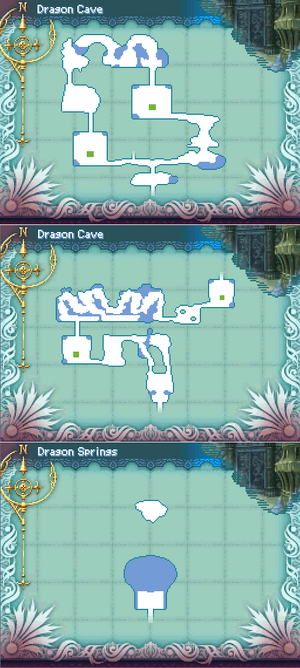 Dragon Cave (竜玄洞 Dragon Cave)
It is said to have been here long before people came, but nobody knows. Located in the middle of Dragon Lake, it is the final dungeon and becomes accessible near the end of the main storyline. Four 3x3 fields can be planted here, one for each season.
Necessary Items:
Lily Pad Magic Seed —OR— Water Shoes
Pink Turnip x4
Cucumber x4
Spinach x6
Turnip x4

Mineable Items:
Silver
Gold
Platinum
Diamond

Monsters:
 

Characters

Protagonist

Bachelorettes

Villagers

Guests
Ad blocker interference detected!
Wikia is a free-to-use site that makes money from advertising. We have a modified experience for viewers using ad blockers

Wikia is not accessible if you've made further modifications. Remove the custom ad blocker rule(s) and the page will load as expected.