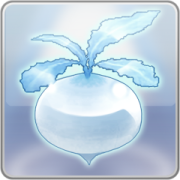 This article is a disambiguation page - a list of articles with the same name.
Every rune factory game has its own little glitches and secrets. Why not trying to link every contributor's idea into one place. This page is used as a gatheway for every blog/page about game secrets
• B User's blog Post • R Regular page • M Moved Content/Page
• D Disambiguation Page • P Project Page
Next Version
Inter game's shortcut
Forum's like posts
game's like posts
Wikia's upkeep and maintenance
Note from alcool007 13-09-2016. When you want to share an idea, please don't be hard on other's contributor's contributions, or about the game's content by itself. This type of behavior just remove my trill to contribute when I read it.
Ad blocker interference detected!
Wikia is a free-to-use site that makes money from advertising. We have a modified experience for viewers using ad blockers

Wikia is not accessible if you've made further modifications. Remove the custom ad blocker rule(s) and the page will load as expected.